Dog Bites Lawyer/Attorney
Primarily Serving Antioch, Pittsburg, Brentwood, Oakley, Concord and Bay Area CA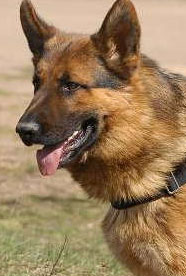 A person who keeps or has control of an animal may be liable for personal injury or property damage caused by the animal. A keeper of an animal is one that "harbors, protects, or shelters" the animal. It is not necessary that the person is the "owner." However, an owner who retains some degree of control over an animal can be liable even if the animal is partly under the care of others. Normally, the owner of an animal is liable only for negligence if the animal causes injury or property damage. Negligence is the failure to use ordinary care in keeping or controlling the animal. View statistics about dog bites and injuries .

The California Law
California law provides that the owner of a dog is liable for the damages suffered by anyone who is bitten while in a public place or lawfully in a private place, including the dog owner's property. The fact that a dog does not have prior attacks, or that the owner has no awareness of a dog's viciousness is not determinative. The California dog bite statute can impute "strict liability" on the owner's of vicious animals. Strict liability means that a person is liable for damages even if the person used ordinary care, and therefore was not negligent in keeping or controlling the animal. The keeper's liability is said to be absolute in the sense that the gist of the action is not how the animal was kept, but that it was kept at all in light of its dangerous propensities. A plaintiff who can prove the animal's dangerous nature or trait and the keeper's "knowledge" of it, need not prove negligence in failing to restrain or confine it. Actual notice is not required. An owner's knowledge can be "constructive" wherein an owner can be liable if she could have learned of the propensity through reasonable inquiry. Additionally, an owner may be liable if his employees, agents, partners or family knew of the animal's dangerous propensities.
Other Animals
Horses: A stablekeeper must use reasonable care to learn the habits and dispositions of the horses kept for hire. A stablekeeper warrants that the horse is suitable for the particular rider and can be liable for damages if the horse causes injury.
Cattle: It is the obligation of the property owner of cattle to "fence out" free-running domestic animals to prevent damage to crops and other property.
10 Things you can do if you have been injured by a dog or animal
If you have recently been injured by an animal and have not sought medical attention, you should do so immediately.
Immediately report your accident to the police and request a copy of the Police Accident Report.
Try to obtain the name and contact information of the animal owner.
Try to get the name and contact information of any people who witnessed your accident.
Try to take photographs of the animal which caused your injuries in the location of the accident.
Try to take photographs of any visible injuries you have suffered as a result of the incident with the animal or permit our investigator to accomplish this.
Do not have any communication with the owner of the dog or the owner's insurance company. If you accept any form of compensation, you may waive your right to claim additional damages.
Try to save any clothing that may have been damaged by the animal.
Please save and take photographs of any property damage caused by the animal.
Contact our law office for a free evaluation and obtain the services of a very aggressive law firm that specializes in dog bite cases.
Call for a Free Initial Consultation
Contact our office today to discuss your motor vehicle accident injuries. We are available during regular business hours and by appointment evenings and weekends. You can reach us by phone at (925) 754-2622 or via e-mail. We take every personal injury case on a contingency basis which means that you don't pay any attorney's fees unless we recover compensation for you.
Law Offices of Mark A. McLaughlin
5109 Lone Tree Way, Suite B
Antioch, CA 94531, USA
TEL:
925.754.2622
FAX:
9257541104
E-MAIL:
nmclaug226@sbcglobal.net
PRIMARY PRACTICE AREA
While I enjoy the pleasure of serving clients from all over the Bay Area, my clients mainly come for Dog Bites cases from Oakley, Concord, Martinez, Pleasant Hill, Walnut Creek, Antioch, Brentwood, Pittsburg, Oakland and San Francisco
RELATED SEARCHES
Dog Bites Accidents Attorney of Antioch | Brentwood Dog Bites Accidents Lawer of California | Brentwood Dog Bites Accidents Lawyer | Dog Bites Accidents Laws and Lawyer Pittsburg & California